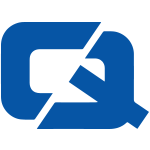 A Scottish courier company has been able to expand its fleet of red vans by commissioning a design firm to create decals for white vehicles.
Eagle Couriers has hired Glasgow-based Rapido Print & Design to create wrap-around red decals as a creative solution to the recent Europe-wide shortage of vehicles of this colour.
Red vans have become a trademark of the firm since its foundation in 1985, with the company now considering itself to be the country's market leader in the sector.
The firm was unwilling to dilute its corporate identity by introducing white vehicles into its fleet, so has instead opted to use Rapido's services to redress them, rather than waiting for red van production to increase again.
Jerry Stewart, one of the firm's directors, stated that the decals have allowed it to expand its fleet while maintaining the recognition and goodwill of customers.
He said: "Hopefully this experiment with the red decals will give us another option to consider and ensure that there are fewer hurdles to navigate when we continue to expand our business in the future."
For the #1 courier insurance, visit ChoiceQuote