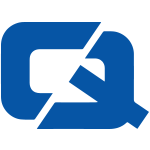 Drivers who use their vehicles for work may be among those motorists being urged to protect their automobiles by using a garage.
Motorists in Huddersfield, Yorkshire, have been advised by police to put their vehicles in a garage to avoid tempting thieves – and a potential car or van insurance claim.
Officers told the Huddersfield Examiner that drivers should not use garages as a place in which to store personal belongings.
"Many people with garages use them for storage. Clear them out and use them for the purpose for which they were built," a police spokesman commented.
He added: "This will keep your cars out of the sight of the preying eyes of thieves."
Motorists should also keep their car keys away from the sight of offenders and have them close during the night, police have warned.
The York Press recently reported that a set of keys to a black Saab were stolen by criminals using a hook to fish the keys through a letterbox.