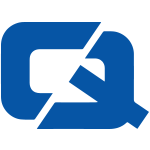 A spate of thefts in Durham has prompted police to urge motorists and tradesmen into stepping up their security measures to avoid a claim on their van insurance.
Police in the north-east of England reported eight van thefts between November 10th and December 15th.
Every van stolen during the spree was a Ford Transit that had been parked either in a driveway or on the road.
Inspector David Gibbs of the north area road policing unit said: "In a number of cases the keys had been left on top of the sun visor or even balancing on the wheel of the vehicle."
He urged van drivers and builders to ensure their van is secure when left unattended, adding that the recent spate of Ford Transit thefts suggests they are being specifically targeted.
A mechanic in Romford last week criticised police for failing to take action against thieves after his van was targeted three times within the space of three months.
Visit the #1 Van Insurance page