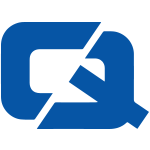 Drivers, such as those with courier insurance, who make regular trips to the Trafford Centre may be pleased to read that vehicle crime at the complex has been cut by 65 per cent through the use of automatic number plate recognition (ANPR) technology.
The Civica system cost £285,000 and covers 12,000 parking spaces at the shopping centre.
Since it was first installed in 2003, the system has helped in the recovery of 100 stolen vehicles and contributed to the arrest of more than 100 criminals.
"We had a police target to decrease car crime by 30 per cent, so to have bettered the target by more than double is great news for the local community and people visiting the Trafford Centre," said Mark Aspin, strategic development manager, Safer Trafford Partnership GMP/Trafford Metropolitan Borough Council.
According to the Home Office, ANPR technology has allowed police to achieve an arrest rate nine times the nationally accepted level.