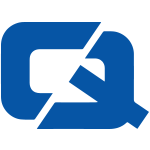 Couriers on the lookout for a new model this Christmas may be interested to read that Volkswagen's Caddy model has been honoured at this year's What Van? magazine awards.
The van, which uses twin clutch technology to allow for faster gearchanging, received the Editor's Choice award at the ceremony last week, after last year winning the What Van? Technology Award.
Gemma Cox, product manager at Volkswagen Commercial Vehicles, said: "The What Van? awards are a great testament to Volkswagen's advanced and efficient technology in the Caddy DSG and the quality Volkswagen Commercial Vehicles provide."
Meanwhile, Neil McIntee, editor of What Van? Magazine, said that Volkwagen's direct shift gearbox (DSG) was both novel and effective, and that the van was a worthy winner of the award.
The van was also recently given awards by Van Fleet World, which named the model Best Small Van.
Among the van's features is a 724kg payload and a trailer weight of up to 1,425kg, courier insurance holders may be interested to read.