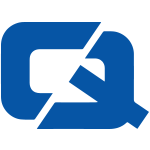 Business drivers – potentially including courier insurance holders – are failing to stick to regulations regarding how frequent their breaks from the wheel should be.
This is according to Czech vehicle manufacturer Skoda, which states that one in six drivers never takes a break because of time constraints.
Encouragingly, however, 65 per cent of work drivers said that they try to remember the law when it comes to breaks and apply it where possible.
The findings also show that one in ten work motorists spend more than 30 hours a week driving and one in seven respondents said they would consider changing their profession if they had to drive less often.
Martin Burke, head of business sales at Skoda, comments: "When it comes to work-related travel, the car remains the business tool of choice. Benefits of face-to-face interaction and a break from the office clearly offset the nuisance of traffic congestion for most workers."
Research by road safety charity Brake has shown that ten per cent of people who drive for work purposes have fallen asleep at the wheel over the past 12 months.