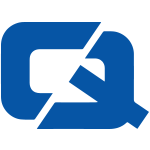 Motorists who drive for work purposes, potentially including those with courier insurance, would like to take a partner on a romantic weekend this Valentine's Day, it has been revealed.
Research by fleet firm GM UK Fleet has found that more than 50 per cent of business drivers would enjoy whisking a loved one away for some time together, with men being more inclined to do so than women.
Drivers were asked how they would spend a three-day test drive programme.
Commenting on the findings, Maurice Howkins, GM UK Fleet sales director, said: "The results of the study show there is more to company car drivers than business mileage."
With a choice of close to home destinations, the most popular place to take a partner for a romantic break was voted to be Cornwall, followed by Scotland's western isles and the Gower Peninsula in Wales.
They want to take care when journeying, however, with Brake discovering earlier this year that many work drivers have fallen asleep at the wheel.