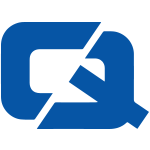 A beer company says it has dramatically improved the road safety levels of its transport fleet drivers thanks to a motoring initiative.
Greene King said more than 500 members of its staff have now completed three-hour driving assessments under the "eagle eye" of company safety adviser Paul Blackman.
As a result the brewer said it had cut road crash costs by more than £150,000 in 2006-07 across its fleet of HGV, LGV and company cars.
Mr Blackman said: "By highlighting the dangers of work-related road risk and recognising the financial costs of crashes, Greene King has been able to improve profitability and contribute to the safety of staff."
Initiatives introduced by the company include workshops, on-road training courses, regular driving licence checks and additional tuition for staff involved in a crash.
Other companies running fleets may be interested the scheme, which could potentially lead to dramatic cuts in haulage insurance costs.
Greene King brews all of its beers in Bury St Edmunds and runs a chain of pubs based around themes including Old English, Greene King, Hungry Horse and Belhaven.