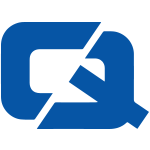 The Freight Transport Association (FTA) has called for the introduction of financial incentives for commercial vehicle operators who are seen to be cutting their carbon emissions.
FTA has suggested that environmentally-aware firms be rewarded with concessions such as lower tolls on the Severn Crossing in order to encourage take-up of carbon reduction initiatives.
It was also proposed that such a measure would help to mitigate the rising operating costs faced by companies due the recent increase in fuel duty.
James Hookham, FTA's director of policy, suggested that such positive encouragement towards carbon reduction would therefore bring all round benefits.
He said: "By providing rewards like lower tolls for vehicle operators, politicians can put down the stick and apply a little more carrot."
This comes after Scottish MP Stewart Hosie earlier this week expressed concern that the recent increase in fuel prices would cause problems for haulage firms already struggling with the effects of the recession.
Visit ChoiceQuote, the #1 for haulage insurance