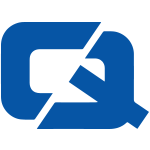 Firms that use lorries for business, potentially including those with haulage insurance policies, will not be exempt from tolls at the Dartford Crossing.
The Freight Transport Association (FTA) has voiced its displeasure that while local residents will have to pay very little to use the crossing, businesses will have to shell out – despite contributing to the local economy.
Locals will be eligible to apply for 90 per cent reductions, the Echo recently reported.
"A discount scheme for local residents is good news and a step in the right direction. However, it should undoubtedly be extended to local commercial vehicle operators who use the crossing as part of their daily process of delivering or receiving goods and services," commented the FTA's director of external affairs, Geoff Dossetter.
He added that the cost of the toll had long since been covered and that such schemes are inconvenient and contribute to congestion.