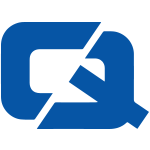 Representatives of the freight transport industry have raised concerns over the uncertain fate of a Europa truckstop located to the south of Glasgow.
The site off the M74, which currently provides parking for 140 vehicles and a range of services for haulage drivers, has been purchased by Tesco, which intends to use the area as a site for a new superstore, reports RoadTransport.com.
Bodies such as the Freight Transport Association (FTA) and Road Haulage Association (RHA) have responded to the potential closure of what the FTA described as a "popular truckstop" by suggesting it may be a potential issue for many drivers in the area.
Phil Flanders, RHA director for Scotland, said: "This is a bit of a worry. We are concerned that another important facility for drivers might be lost."
Last month, the Press and Journal reported that the managing director of Aberdeen-based haulage firm ARR Craib Transport had criticised the government's plans to increase fuel duty, stating that doing so would damage transport firms and penalise drivers across the country.
For the #1 haulage insurance, visit ChoiceQuote