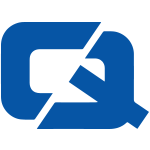 Around nine in ten drivers (89 per cent) have had to swerve to avoid dangerous debris on UK roads, according to the latest research.
A survey by car supermarket group Motorpoint has revealed that remnants of tyres, cardboard boxes and plastic bags are among the most commonly seen litter on the roads – something that could cause haulage insurance holders or other road users to swerve.
"Our latest findings present a concerning situation as drivers already have enough distractions on the nation's roads, which is not being helped by them turning into a rubbish tip and causing added danger," said David Shelton, managing director of Motorpoint.
However, earlier research from Motorpoint revealed reluctance among drivers to make use of electronic stability control (ESC), something that could reduce the chances of drivers having an accident when braking to avoid road debris.
Car supermarket group Motorpoint has five locations across the UK and claims to have saved UK consumers a combined total of £144 million during 2007 on the recommended retail prices of vehicles from forecourts.