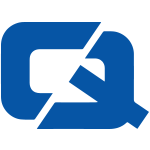 The UK's three major political parties are failing to provide clear commitments to improving road infrastructures for the good of the logistics sector.
This is the view of the Freight Transport Association (FTA), which has suggested that Labour, Conservative and Liberal Democrat policy proposals to not go far enough in guaranteeing investment for the "crumbling" infrastructure.
Jo Tanner of the FTA said that individual proposals, such as Labour's suggested introduction of hard shoulder running, are welcome, but said a unified approach to the entire sector is necessary.
She suggested that prioritising one transport network over others is an unworkable concept, stating that a "joined-up commitment" to transport must be provided by the new government.
Ms Tanner added: "Holistic infrastructure investment is the only way to meet ongoing capacity and environmental challenges as … we are really only as strong as our weakest link."
This comes after the Road Haulage Association last week urged the Conservatives and Liberal Democrats to be clearer about their plans for fuel duty in order to reassure hauliers under pressure from heavy taxation.
ChoiceQuote – the #1 for haulage insurance