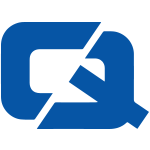 The 2008 Fleet Business Show will give holders of haulage insurance and taxi insurance opportunities to discuss key issues that effect fleet management and at-work driving.
Issues ranging from the environment to health and safety will be debated and discussed at the show, with a talk about what is required of bosses from police when an at-work driver is involved in an accident.
The Energy Saving Trust and Deloitte & Touche Automotive Sector Group will also be involved in talks and presentations at the show.
"The event is an ideal forum for face-to-face meetings, fact-finding … and seminars designed to enhance management and director knowledge and ensure vehicle operations are at the cutting-edge of best practice," said Ross Durkin, publisher of a number of fleet titles and organiser of the show.
One of the leading exhibitors at the Business Design Centre in Islington will be RoadSafe, which manages the government's Driving for Better Business programme.
Manufacturers including Jaguar, Lexus and Skoda will also be exhibiting at the show, which will run from April 29th to 30th.