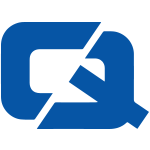 Freight firms – potentially including those with haulage insurance – may be interested to read that the European Parliament has supported plans to cut paperwork for thousands of freight carriers.
Some 300,000 of these companies will no longer have to keep various separate transport documents with them outlining factors such as routes to be followed, frontier crossing points and distance travelled.
The plans are expected to save €160 million (£120.9 million) and form part of the Fast Track Actions within an Action Programme, which aims to cut the administrative burdens on EU businesses by a quarter by 2012.
Vice-president of the European commission Jacques Barrot, responsible for transport, stated: "It is a good example showing how to reduce administrative burdens without endangering road safety, environment and fair competition in the sector."
Earlier this month Transport for London released its London Freight Plan to help improve deliveries and cut environmental effects.