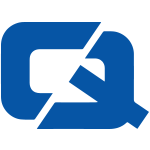 A new guide designed to provide hauliers with advice on driving in other countries has been launched by the Freight Transport Association (FTA).
The new FTA International Road Transport Guide provides companies and fleet operators with guidance on the different laws, requirements and tolls that UK drivers will face when visiting nations such as those in the EU.
Don Armour, the FTA's international manager and editor of the guide, said this information is necessary due to the potentially confusing number of regulations in other nations which have no equivalent in Britain.
These may include different holiday arrangements, weekend lorry bans, weight restrictions or unique roadworthiness criteria.
Mr Armour said: "The new guide is more comprehensive than ever before and with no price increase this year, any operator involved in international road transport will find it fantastic value."
This comes after the organisation last week called for European nations to abolish weekend lorry bans in order to facilitate the movement of consumable goods to and from the UK by road.
ChoiceQuote – the #1 for haulage insurance