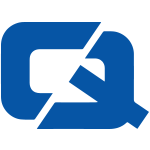 The Freight Transport Association (FTA) has called on the government to reduce tolls on the Severn Bridge amid fears that they are damaging Welsh and English haulage businesses.
Heavy goods vehicles are currently charged £16.30 every time they cross the bridge, an amount which FTA claims is proving an increasingly large burden to companies already struggling during the recession.
As such, the organisation is demanding a "serious rethink" of the Severn Bridge toll, which could include spreading the levy over a longer period of time, in order to make it more manageable.
Ian Gallagher, policy manager for FTA in Wales and the south-west, said: "If that figure were to be reduced, overall or overnight, this could be just the sort of stimulus the economy in South Wales in particular needs."
Last month, FTA condemned the Welsh Assembly government for shelving plans to make "much needed" improvements to the country's road infrastructure.
Visit ChoiceQuote, the #1 haulage insurance page