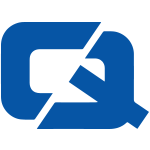 The Freight Transport Association (FTA) is to run two Dangerous Goods Conferences this autumn in the hope of offering shipping and carriage managers guidance on how to safely transport goods deemed as dangerous.
Current regulations laying out how such goods are transported by land, sea or air in Europe – as well as globally and domestically – are outlined by the United Nations and are set to change in January 2011.
The events, which are to be held in September and October in Coventry and Warrington respectively, are intended to educate transport managers in the changes to the law, and offer guidance in terms of dealing with these new legal requirements in the future.
Chris McRae, who will chair both events on behalf of the FTA, says: "Conference delegates will have a unique opportunity to hear directly from the regulators who negotiate and enforce dangerous goods regulations, and will gain advance warning of regulation changes which will directly affect their business."
Elsewhere, the FTA is now looking into the economic impact ever-increasing toll prices have on businesses in south-west England, in the hope of improving conditions for those involved in the transport industry.
ChoiceQuote – #1 for haulage insurance