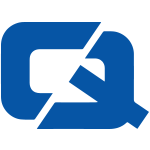 Haulage industry professionals are celebrating after a parliamentary body agreed that UK firms are facing unfair competition from abroad.
The Freight Transport Association (FTA) said it "welcomed" an acknowledgement by the House of Commons transport select committee that UK haulage firms face losing out to continental companies paying lower levels of diesel duty.
The FTA was responding to a committee report on freight transport, published on July 19th.
Association director of external affairs Geoff Dossetter said: "The Committee has hit the bullseye when it says that it is unfair for UK hauliers to subsidise their continental competitors through high levels of taxation."
UK hauliers face rising diesel costs while paying regular servicing and haulage insurance costs.
Mr Dosetter added diesel duty for UK transport stands at 50p per litre compared with an EU average of 25p per litre.
The FTA campaigns for a legal, cost and structural infrastructure which favours the efficiency of the freight industry and also represents air and rail operatives.