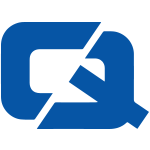 The Freight Transport Association (FTA) has praised the government decision to cut the cost of fuel duty as being a positive move for the haulage sector.
Chancellor George Osborne's announcement in the Budget that a planned rise in fuel tax in April will be cancelled comes after the FTA and a number of industry partners lobbied for such a move over a number of months.
Simon Chapman, the FTA's chief economist, said this concession, combined with the decision to cut fuel duty by a further penny per litre, will save hauliers hundreds of millions of pounds over the next year.
He also praised the government for choosing to leave vehicle excise duty unchanged, another measure for which the industry body has been campaigning.
"Clearly, Mr Osborne has listened to our concerns and recognises that for economic growth to be sustained, then freight transport is needed to keep shop shelves filled and businesses supplied," he stated.
The new Budget has also won praise from the Society of Motor Manufacturers and Traders, which suggested that the fuel duty cut will help to boost consumer confidence.
Visit ChoiceQuote for the #1 haulage insurance