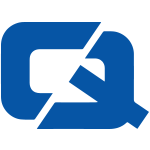 New government plans to introduce a tax on foreign hauliers operating in the UK have been welcomed by the Freight Transport Association (FTA).
The organisation has stated that the proposed introduction of a lorry road user charging (LRUC) scheme will help to "level [a] rather uneven playing field", which has seen UK hauliers disadvantaged by overseas drivers filling up with cheap foreign diesel before entering Britain.
Head of FTA road network management policy Malcolm Bingham has now called for further initiatives, such as a lowering of fuel and vehicle excise duties, to ensure the LRUC scheme is revenue-neutral.
Mr Bingham also suggested that funds generated by the scheme could be directed towards making road network improvements.
He said: "By alleviating congestion … it is not just commercial deliveries that will benefit but the environment, local residents and other road users too."
This comes after the Road Haulage Association welcomed government proposals to crack down on cabotage among overseas hauliers as a move which will benefit UK businesses.
ChoiceQuote – #1 for haulage insurance