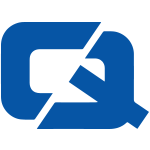 The Freight Transport Association (FTA) has welcomed the government's announcement that it will be introducing a national parking strategy for lorries.
Truck drivers are to be given access to a wider range of parking facilities across the country amid fears that vehicle operators are currently struggling to find places to take their legally-mandated rest breaks.
Malcolm Bingham, head of road traffic management policy for the FTA, expressed confidence that this will address a long-standing problem relating to the need for safe and secure parking.
He also suggested that the provision of rest facilities for drivers would help to encourage better overall road safety.
Mr Bingham said: "Commercial vehicle drivers are now that much closer to having a choice of decent, safe and well-equipped parking options when they are delivering across England."
The move has also been hailed by the Road Haulage Association as an important step towards remedying the current parking shortage.
Visit ChoiceQuote, the #1 haulage insurance page