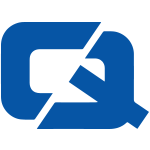 An industry body has urged the government to do more to support the UK's logistics and haulage industries for the benefit of the entire country.
The Freight Transport Association (FTA) has called a renewed commitment to measures such as improving the UK's transport infrastructure and tackling truck crime in order to help the logistics sector run more efficiently.
It stated that such measures are necessary due to the vital role hauliers play in delivering essential goods and services, as well as the knock-on effects a healthier haulage industry can have on business.
Jo Tanner of the FTA therefore stated that the government should cease viewing logistics as a "cash cow" and work with the industry on meaningful improvements.
She said: "It is time the powers that be started to listen more closely to the logistics sector to help make the UK all that it can be."
This comes after the body last week criticised the government for the implementation of toll hikes on the M6, which it said will be damaging to hauliers.
ChoiceQuote – the #1 haulage insurance page