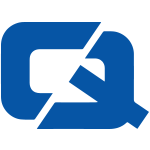 The government has called on motorists to participate in a review of the UK's road signs in an attempt ensure the country's roads remain safe.
As part of the review, the government is considering new powers to remove out of date signs, how new technology can be incorporated to reduce congestion and to show how better signage can improve road safety, haulage insurance customers may be interested to learn.
Transport minister Rosie Winterton said road signs need to "keep pace" with changes in road conditions in recent years.
"It is vital we help motorists, cyclists and pedestrians understand how to use our roads – improving road safety and helping reduce congestion and CO2 – without cluttering our streets with unnecessary signs," she remarked.
However, new technology is also proving problematic for some drivers, including those within the haulage industry.
Bedford Today reports that a large lorry took half an hour to make a single turn in Sharnbrook last week after following directions from his sat nav system.
The driver held up other motorists while completing the move from Park Lane onto the High Street, the newspaper noted.