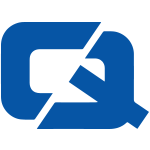 A logistics organisation says prompt action is needed to ensure Britain's transport network remains "fit for purpose".
The Chartered Institute of Logistics and Transport (CILT) claimed the government was not paying enough attention to the country's roads and railways.
Haulage insurance customers could be interested in the institute's claims that there is not enough cooperation between transport authorities when it comes to decision making.
CILT chief executive Steve Agg said: "Britain badly needs a clearer vision for transport, not a lot of platitudes and colourful reports."
The institute said government plans for road pricing in particular are 'contentious' and 'poorly understood'.
It called on the government to set out a clear plan over the next 12 months showing the public how policy and practical problems could be solved to improve transport infrastructure.
CILT is an independent professional body aiming to assist logistics and transport firms and employees.
It organises national events and promotes training within the logistics sector.
The government is planning to trial pay-as-you-drive technology in the hope it will reduce journeys and cut congestion.