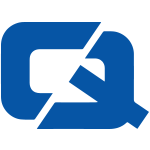 Haulage insurance holders that use the capital's congestion zone may be set to receive discounts after lobbying by the Freight Transport Association (FTA).
London mayor Ken Livingstone has announced that discounts will be available for heavy goods vehicles that meet Euro 5 standards, while those vehicles run on compressed natural gas or liquefied petroleum gas will benefit from a 100 per cent discount until 2010.
Gordon Telling, FTA's head of policy for London, south-east and east of England, commented that the body had lobbied for the discounts for some time.
"This is excellent news for conscientious operators who want to do more to improve air quality," he added.
Last year, the Department for Transport announced that trucks meeting the Euro 5 standard with onboard diagnostics and torque control would be eligible for a tax rebate of up to £500 per year until October next year, RoadTransport.com reports.