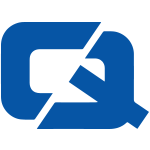 More than half of hauliers make the effort to drive as economically as possible, according to a survey on popular truckers' website Worldtrucker forum.
The web-based questionnaire found that fuel economy is one of the largest concerns amongst frequent road users – largely due to the money-saving aspects of being more economical.
However, results of the survey also revealed that being aware of the impact emissions can have on the environment is also a factor that hauliers care about.
The average European transport and logistics firm spends around one-third of its yearly budget on petrol and diesel, it was also highlighted.
Ulf Hammarberg, environmental affairs manager at global haulage company DHL, said: "From the environmental viewpoint, economical driving is an important measure in the heavy truck sector in Europe."
He added that achieving success in economic driving through staff feedback is essential.
Currently in the UK, diesel is priced at an average of 140.96p, according to figures from petrolprices.com.
Visit ChoiceQuote – for the #1 car insurance.