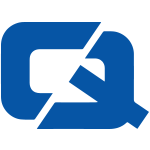 Hauliers due for a vehicle audit may like to take advantage of half-price checks offered by the Freight Transport Association (FTA).
To celebrate the 30th anniversary of Tachofta, the FTA will give a half price audit to those who purchase a driver and tachograph systems management Audit.
The Tachofta audit, which provides a service to ensure businesses are maintaining working efficiency, will take out detailed checks on systems in place to deal with driver management, working schedules and time compliance rules.
Many advantages are to be sought from the FTA's regular audits, the association states. Benefits include peace of mind, increased compliance to industry regulations and higher levels of business efficiency.
The FTA checks are of a similar structure to those by the Vehicle and Operator Service Agency (VOSA).
According to VOSA, all standard national and standard international goods vehicle operator licence holders should have submitted a questionnaire completed by company managers to their Central Licensing Unit, as part of an important change in the licensing system.
Visit ChoiceQuote – for the #1 car insurance.