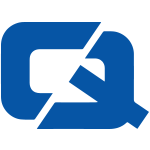 Lack of attention to the transport infrastructure could damage the UK's haulage and logistics trade, warned the Freight Transport Association (FTA).
The FTA fears that a hung parliament distracted by issues of electoral reform would ignore issues within the logistics sector and subsequently cause further problems in the UK's restabilising economy.
Managing director of FTA, James Hookham said: "Transport is a key part of the recovery [of the economy] and it is essential that the next government, whatever its make-up, sees the transport portfolio as a high priority responsibility."
Eight per cent of the UK's workforce are employed within the logistics sector, which pulls in £100 billion to the UK economy each year.
Last week, the FTA called for speed limits for buses, lorries and heavy goods vehicles to be adjusted to ensure safety for all road users.
Currently many commercial vehicles are subjected to different speed limits which can lead to risky overtaking putting lives in danger, especially on single carriageways.
Visit ChoiceQuote for the #1 haulage insurance