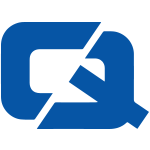 17 May 2013
Many haulage companies are starting to turn to greener options for their fleets. As carbon dioxide emissions are one of the biggest causes of global warming, more and more UK lorry and haulage companies are working to go green in order to cut down emissions.
Many companies have started using more efficient vehicles or are being more vigilant with their vehicle. By providing proper care and servicing vehicles on a regular basis, emissions can be reduced. If vehicles are too worn to be patched up, companies are investing in replacing them with newer, more energy efficient vehicles.
Companies are also changing from choosing the easiest routes to selecting the most efficient routes. Not only does a more efficient route mean a lower amount of emissions, but companies are finding it lowers their fuel costs.
Some companies are increasing the size of their vehicles so as to carry larger loads in a single journey. This saves several smaller vehicles all making the same trip for a lot more money and producing a lot more carbon dioxide.
Visit ChoiceQuote – for the #1 haulage insurance