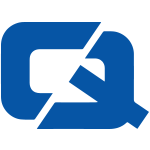 Some haulage drivers are running their heavy goods vehicles on used chip fat, according to a source.
Fat and grease, from restaurants and chip shops are being collected and used by the Green Fuel Oil company in order to avoid the current high price of vegetable oil, reports the Manchester Evening News.
Some of the collected fuel is then being used by haulage drivers.
Mohammed Zulqurnain, managing director for the company, told the newspaper, the price of vegetable oil has risen since the firm began its biodiesel production late last year, meaning new methods have been tested.
He added: "We decided to employ a collector to drive round restaurants and takeaways in Greater Manchester and collect waste vegetable oil."
Around 40,000 litres of oil has been collected through the scheme, although this is well short of the firm's 500,000 litre a month production target, the source adds.
Meanwhile, in further news which may interest haulage insurance customers, police in Chipping Norton claim 25 per cent of the vans, trucks and lorries stopped during a recent operation had some kind of mechanical problem, reports the Oxford Mail.