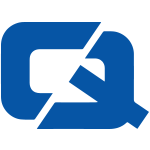 A haulage firm based in Coventry has been recognised for its strong performance by one of the country's largest freight networks.
Responding to the news, Alan Reason, principal of J&J Reason & Sons, expressed his delight at the firm achieving platinum status from Palletways Partnership League, the Coventry Telegraph reports.
Each year assessment scores for each quarter from the Principles of Partnership League set up by Palletways are tallied to determine which companies have performed the best, haulage insurance customers may be interested to learn.
"The Palletways Partnership League provides the vehicle for consistent high service levels across the network, which is critical to the success of an operation which comprises of independent operators," Mr Reason commented.
Palletway's distribution network is made up of more than 100 depots across the UK that are operated by independent logistics companies.
The network also delivers goods to European countries, including Belgium, Denmark, German and the Netherlands.