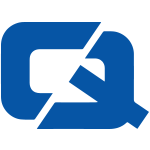 A large goods vehicle firm in Wiltshire may have to turn to its haulage insurance provider following recent criminal damage to a number of its lorries.
But since the company had not fitted adequate security gates or fencing to protect its vehicles, it could run into problems in claiming on its cover.
Martin's Transport had been based at Linleys yard in Corsham for only a week when the incident occurred at the end of February and had not yet got round to properly securing the property.
Burglars broke into the big lorries and stole eight batteries and 750 litres of diesel, despite the anti-siphoning equipment which had been fitted to each tank.
The firm's managing director David Martin told the Wiltshire Times: "[This] has not only cost me money to replace the fuel but I also have to replace the damaged equipment on the lorries, costing me thousands of pounds."
Private car insurance policyholders are often warned that failing to take adequate steps to ensure the safety of their vehicle could result in a claim being rejected by their provider.
Visit the #1 Haulage Insurance page