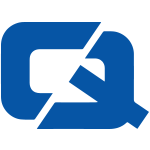 Road haulage insurance customers should not be treated the same way as all other road users, it has been claimed.
Commenting on the forthcoming fuel duty increase in September and the fact that the cost of diesel seems to be creeping up every day, the Road Haulage Association has said that hauliers are at a distinct disadvantage to their private car-owning counterparts.
The association's chief executive Geoff Dunning explained: "While the motorist has the choice of cutting back, UK road hauliers have no option but to pay the higher fuel price."
He added that motorists can simply hop on a bus, train or even walk to their chosen destination, but the delivery of goods requires trucks and lorries.
Meanwhile, haulage insurance customers looking to reduce their fuel consumption and carbon emissions were recently advised that they could take a leaf out of Volvo's book.
This comes after the manufacturer pledged to explore new ways of driving their haulage vehicles and to establish more efficient loading and packaging methods to reduce the number of its trucks on the road.
Visit ChoiceQuote for the #1 haulage insurance