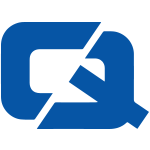 Haulage insurance customers are sure to be listening carefully to what Alistair Darling has to say in this week's Budget.
The economic downturn and rising costs have hit haulage companies hard and Freight Transport Association (FTA) chief executive Theo de Pencier has warned there may be more pain ahead when the Chancellor reveals his plans.
Experts are split on whether Mr Darling will change the fuel duty regime, but the FTA boss fears the worst.
"Fuel duty increases may seem like an easy option to bring funds into the Treasury, but they come at a huge cost," said Mr de Pencier.
He added that he is concerned a further rise in the duty paid could push more of the FTA's members into financial trouble, resulting in jobs losses.
A study conducted by the FTA found that almost half of its members had cut jobs in the first quarter of the year, while around two-fifths had reduced the number of agency workers they use.
Other companies said they were considering making redundancies in the second quarter of the year.
Visit the #1 Haulage Insurance page