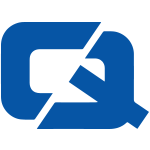 Hauliers from across the UK are gearing up to meet in London for what is being described as "the biggest display of industry unity in recent years".
Wednesday will see the Road Haulage Association (RHA), lobby group TransAction 2007, the Transport Association and other industry bodies stage a parked protest on the M40.
Convoys to London and a foot lobby of arliament will follow in an effort to force the government to act to reduce the impact of rising fuel costs.
RHA National Chairman Andy Boyle said: "I am absolutely delighted that so many sections of the UK transport industry have united in such a positive way."
Transaction spokesman Peter Carroll said it was "madness" for the government to continue charging "the highest level of fuel duty in the EU" as world oil prices increase.
Many haulage firms face serious financial difficulty while battling the rising cost of fuel, which must be met alongside regular maintenance, staff and haulage insurance costs.
TransAction 2007 wants an essential user rebate on fuel for the UK haulage industry and was formed to lobby politicians and encourage debate.