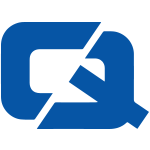 A new report has claimed the price of fuel remains the biggest issue facing haulage companies in the UK.
The study by the Freight Transport Association (FTA) said the cost of diesel for commercial vehicle fleets jumped by 15.6 per cent in the 12 months to April 1st 2011.
Haulage rates have failed to match this increase, with domestic rates going up by an average of just 3.41 per cent. Meanwhile, overall vehicle operating costs have risen by 6.8 per cent.
"The high and rising cost of fuel continues to put companies under considerable financial pressure," said Bruce Goodhart, research analyst at the FTA.
"Profit margins are being squeezed and jobs put at risk, hampering economic recovery," he added.
The figures were included in the latest Manager's Guide to Distribution Costs from the FTA, which the organisation produces annually based on data provided by member companies.
According to the Road Haulage Association, the price of diesel has gone up by 19 per cent in duty and commercial rises since the beginning of 2010.
For the #1 haulage insurance – visit ChoiceQuote