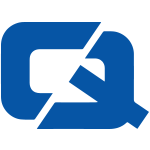 Haulage insurance customers working in the Manchester area will be required to pay the city's proposed congestion charge.
Road Transport reports that trucks will be expected to pay the same rate as cars during peak times.
A spokesman for the Transport Innovation Fund, which has devised the scheme, said under the proposals currently being considered HGVs would be required to pay.
"The weekday-only, peak-time congestion charge prices for HGVs would be £2 to cross the outer ring heading towards the city centre between 7am and 9:30am and £1 to cross the inner ring," he remarked.
He explained: "There would be no charge for heading out of the city centre at this time of the day."
Between 4pm and 6:30pm, HGVs will be required to pay £1 to leave the city centre if they cross the inner ring and £1 to cross the outer ring, the spokesman stated.
An online survey conducted by onepoll.com last week found that motorists in Greater Manchester spend at least ten minutes each day in traffic jams, the Manchester Evening News reports.