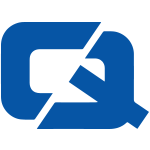 The government needs to be honest with haulage drivers when it comes to the taxes they intend to levy on them.
This is the opinion of the Freight Transport Association (FTA), which has claimed that all the UK's political parties seem to have been "hiding behind greenwash" with regards to the matter.
Commenting on the House of Commons transport select committee's new common sense approach to road strategy, the association agreed, saying that the driving public has lost faith in the way they are taxed.
FTA director of policy James Hookham explained: "This is amplified in the logistics sector, where the ability to remain competitive in difficult economic times is compromised by a government that seems to see hauliers as a cash cow."
Meanwhile, haulage drivers and operators in the market for a new vehicle were recently advised by Renault that it offers great value for money compared with other manufacturers.
Visit ChoiceQuote for the #1 haulage insurance