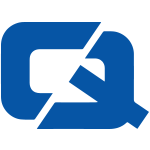 Hauliers in the UK are to be subject to spot checks conducted by the Health and Safety Executive (HSE) in order to ensure they are complying with load safety regulations.
The regulator has raised concerns that too many haulage firms are placing both their goods and workers at risk by failing to properly secure their cargo, which can lead to accidents and damage when unloading.
A previous spot check campaign found that loads were insufficiently restrained in 80 per cent of cases.
Peter Brown from HSE warned companies that there is "no excuse" for poor load safety and called for better standards for the sake of workers, other road users and companies themselves.
He said: "Take those few extra minutes to secure your loads or at best you could face a fine or, at worst, risk death or injury to yourself or others."
Earlier this month, the Road Haulage Association called on the government to play its part in improving safety conditions for hauliers by being more vigilant about gritting roads during icy weather.
Visit ChoiceQuote, the #1 haulage insurance page