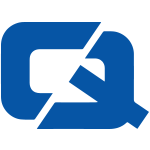 Last year, the amount of freight moved by GB-registered heavy-goods vehicles and light-goods vehicles rose by four per cent compared to 2006, newly published figures show.
Research released by the Department for Transport and the Office for National Statistics note freight hauled rose from 156 billion tonne kilometres to 161 billion tonne kilometres.
Haulage insurance customers may be interested to heat articulated vehicles over 33 tonne gross weight continued to expand their market share, accounting for almost three-quarters of total tonne kilometres last year.
That compares to 65 per cent of total tonne kilometres in 2006.
Furthermore, haulage insurance company staff may be keen to know there was a 42 per cent reduction in the number of people killed and seriously injured in incidents involving a HGV between 1997 and 2007.
Earlier this month, the Department for Transport published its estimates for road casualties over the last year, noting there was a five per cent drop in casualties in the 12 months to March 2008 compared to the previous year.