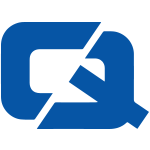 UK haulage firms are seeing their businesses jeopardised by the small but frequent increases in fuel prices imposed by the government.
This is the view of the Road Haulage Association (RHA), which has raised concerns that British companies are now facing the equivalent of a 25 per cent tax on the operation of a typical 44-tonne truck.
It stated that this is due to the fact that the government has been increasing fuel duty every three months rather than once a year, as well as the rises in diesel costs caused by currency fluctuations.
Jack Semple, policy director for the RHA, also pointed to the increased maintenance costs resulting from damage to roads and warned that many firms may have to start passing these costs on to consumers.
He said: "Hauliers are often fearful of asking for rate increases … but customers must recognise that running a professional transport business requires sustainable haulage rates."
This follows a warning from the Freight Transport Association earlier this month which stated that rising fuel duty levels will impact negatively on the economy as a whole.
Visit ChoiceQuote for the #1 haulage insurance