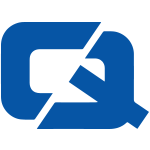 A new transport secretary has been announced following the government's ministerial reshuffle at the weekend.
Justine Greening has become the new secretary of state for transport. In a statement, she said she hopes her business experience and knowledge of economics will benefit the logistics sector and the many businesses that rely on it.
Theo de Pencier, the Freight Transport Association's (FTA's) chief executive, said: "We would like to congratulate Ms Greening on her appointment as transport secretary and we look forward to working with her on the pressing challenges facing the industry right now."
He added that the industry and government can work together on issues from investment in infrastructure to finding solutions to lower carbon emissions, as well as working towards a plan to restrict further rises in fuel duty in 2012.
Mr De Pencier mentioned that in the coming months, the FTA wants to highlight why the logistics sector deserves a commitment from the government to ensure successful solutions are put in place.
The previous transport secretary, Philip Hammond, has moved to the role of defence secretary after Liam Fox resigned on Friday (October 14th).
Visit ChoiceQuote – for the #1 car insurance.