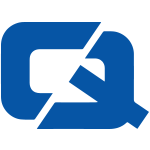 The newly-unveiled car share motorway lane should benefit all road users, helping free up the motorway for heavy goods vehicles, it has been claimed.
According to the Freight Transport Association (FTA), diverting multi-occupant vehicles into the high occupancy vehicle (HOV) lane will be beneficial to lorries – which may include those with haulage insurance cover.
However, the organisation is suggesting that the new lane – which runs for 1.7 miles – could cause confusion among drivers at a junction which is already complex.
Malcolm Bingham, FTA's head of road network management policy, said: "The benefits to freight from the introduction of the HOV lane are very precarious.
"The lane has the potential to create driver confusion and erratic lane indiscipline which could make traffic flow on the junction for other traffic worse rather than better."
He added that the move could also present problems for emergency vehicles.