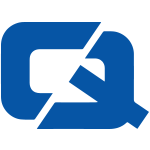 The Freight Transport Association is calling upon lorry firm operators to attend events to increase their awareness of how best to manage drivers of heavy goods vehicles.
According to the motoring body, the responsibilities involved in the management of lorry drivers are becoming increasing complicated and important.
"Failure to ensure that these responsibilities are carried out correctly could have unwelcome consequences regarding health and safety, insurance, fleet management and vehicle condition," the organisation states.
As a result it is calling upon those in charge of lorry drivers to attend events across the country throughout March and April to increase their knowledge of factors relating to drivers' hours, licence checks and vehicle defect tests.
This could help firms with haulage insurance policies to become more competent and clued-up.
The body recently welcomed the consultation on draft regulations relating to how broken down lorries can be removed, which stated that firms should be able to recover their own vehicles rather than have to wait for intervention from an outside agent.