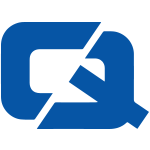 Lorry operators may be pleased to read that a consultation on draft regulations relating to the storage, removal and disposal of vehicles allows lorry firms to arrange for their vehicle recovery rather than accepting services of a recovery agent approved by police.
The section has been welcomed by the Freight Transport Association (FTA) as potentially providing a way of recovering vehicles more economically and efficiently by the firm themselves.
FTA's Head of Road Network Management Policy, Malcolm Bingham said that the organisation recognises the need to remove damaged or broken down vehicles from the roads – which could potentially risk a haulage insurance claim.
He went on to comment: "FTA would welcome a more standardised national system to be put in place by the Highways Agency taking responsibility for vehicle removal on their network and providing a model for best practice to be used by police forces on roads not part of the motorway and trunk road network."
Earlier this month, the motoring body welcomed the Department for Transport findings that there had not been any significant abuse of working time regulations within the freight industry recently.