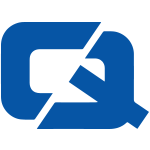 Lorries on the M42 are to be banned from overtaking other vehicles during the daytime after a new Highways Agency ruling.
Beginning from Monday August 10th 2009, heavy goods vehicles weighing more than 7.5 tonnes will be prohibited from overtaking in the outside lane for a three-mile stretch on the motorway after a trial showed that the measure helped to improve traffic flow.
The new initiative is similar to one currently in place on two stretches of the A14 and it is hoped that the measure will help users of the road to operate more smoothly and safely.
Highways Agency area performance manager Ivan Beavis said: "The trial brought a welcome cut in congestion and improvement in journey time reliability and by making the restriction permanent people who use this motorway will continue to see the benefits."
Last week, Volvo Trucks outlined a new electronic system designed to allow truck drivers to be more aware of the location of surrounding traffic, allowing them to drive safely and considerately even when visibility is poor.
Visit ChoiceQuote – the #1 for haulage insurance