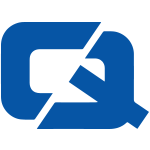 The Freight Transport Association (FTA) has criticised the decision to raise the price of taking a lorry down the M6 toll road.
According to the body, next month's price hike will be so costly for hauliers that they may be forced to take alternative routes.
This, it warned, would lead to lorries getting caught up in congested areas, wasting fuel when they sit in idling traffic and taking longer to reach their destinations.
Stephen Kelly, head of policy for the Midlands at the FTA, commented: "This is far from perfect for those companies that need to plan delivery routes efficiently and the businesses that depend on a reliable supply chain will also suffer."
He added that it is difficult to accept the explanation that prices are going up to fund major improvements, as there is no point investing in a road that nobody can afford to use.
Tom Fanning, chief executive of toll road operator Midland Expressway Limited has insisted that the M6 Toll remains excellent value for money for those who want to avoid congestion on the motorway.
For the #1 haulage insurance, visit ChoiceQuote