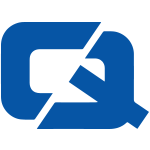 A growing number of haulage companies are making use of telematics, according to Volvo Trucks.
The firm has cited growing sales of its Dynafleet transport information system as evidence of this trend and has suggested that wireless IT has moved from being a "vision of the future" to reality in the space of a few years.
More organisations are looking to telematics in order to cut costs and improve operational efficiency, Per-Anders Grosfjeld, marketing manager for transport information systems at Volvo Trucks, explained.
"With telematics in the truck, the haulage firm can obtain detailed information about driver times, vehicle location, cargo content, fuel consumption and much more besides," he commented.
One of the most common uses of telematics is in global positioning system technology, which is integrated into satnav applications.
According to Volvo Trucks, analysts have suggested that telematics and wireless IT system sales could increase sevenfold over the next four years.