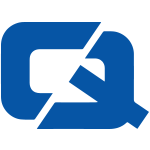 Haulage insurance holders in Devon may be interested to read that plans to make multilingual signs for lorry drivers have been scrapped by the council.
The Exmouth Journal reports that council leaders were considering the proposition of developing multi-lingual signs telling lorry drivers to ignore their satellite navigation (satnav) systems is some areas where they would end up travelling down unsuitable roads.
But the plans have been thrown out and instead officials are hoping for the development of new satnav equipment for the hauliers.
A local resident told the publication that they were in favour of the new approach being considered.
"Targeting mapping providers and satnav companies is probably the most sensible solution and will eliminate the problem at the source. Signs are no use," he stated.
Earlier this week, mapping firm Ordnance Survey stated that it was looking into transmitting data for hauliers onto satnav devices.